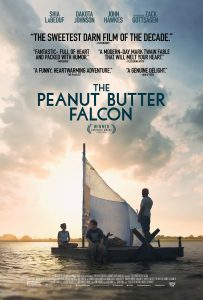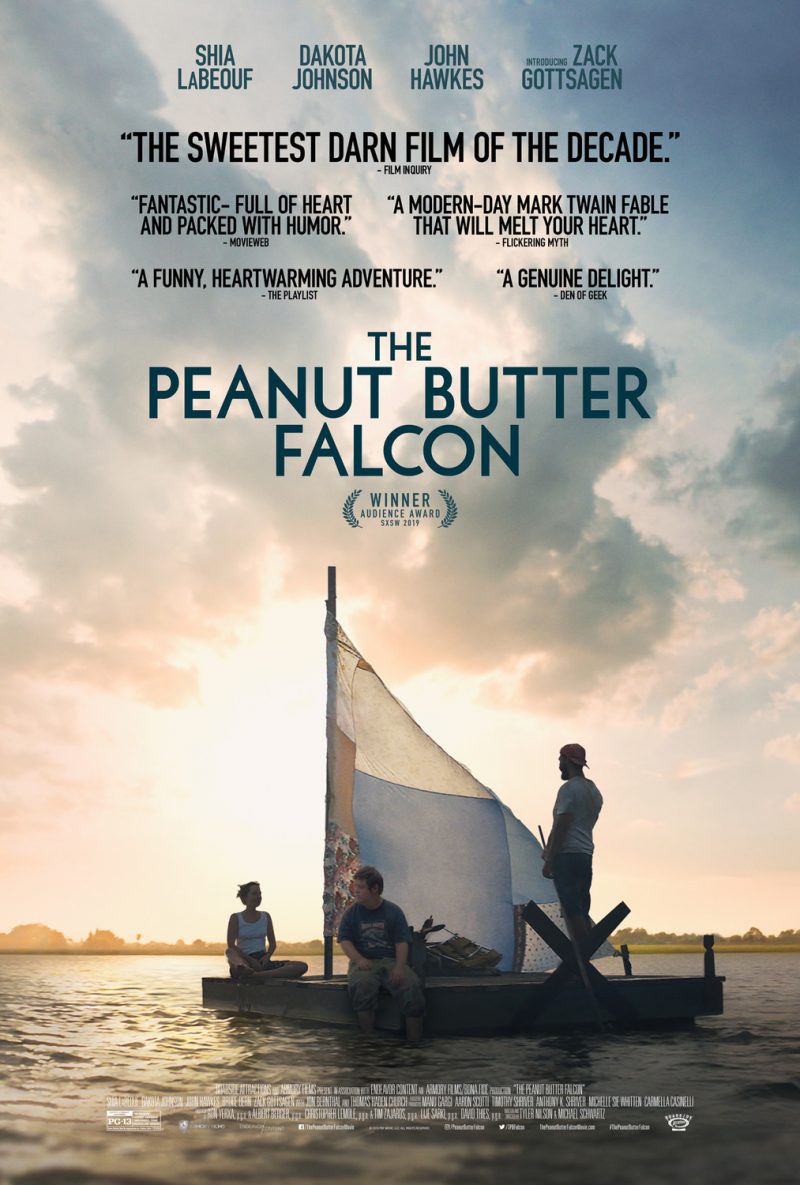 The Peanut Butter Falcon is an award winning movie that tells the story of Zak, a young man with Down syndrome, and his efforts to reach the Salt Water Redneck wrestling school. His dream is to become the baddest bad guy to ever enter the ring, and the Salt Water Redneck is just the man to teach him how. That's what it says on the promotional video that he's watched—about ten thousand times. Zak is thrown together with Tyler, a local bad boy (really bad boy), and together they set off to cover the 180 miles away from trouble and towards dreams.
The Peanut Butter Falcon is a welcome departure from our normal fare. It's highly visual and paced as slowly as the coastal communities in which the story is set. This movie all about dreams, family, and perceptions makes you think, and that is what Are you Just Watching? is all about.
Peanut Butter Falcon is written and directed by Tyler Nilson and Mike Schwartz, and stars Shia LaBeouf as Tyler, Dakota Johnson as Eleanor, and relative newcomer Zack Gottsagen as Zak. It is scored by Jonathan Sadoff and also includes wonderful regional music reminiscent of O, Brother, Where Art Thou? 
Be sure to check out the more detailed review by Focus on the Family's Plugged In.
Initial Reactions
We found The Peanut Butter Falcon to be a slowly paced but heartwarming story that put in a few surprise dramatic bits to get your blood pumping. It showcases an oft overlooked cultural community that is spread out among the Outer Banks coastal residents. The presentation style was more artistic than many films, and included a lot of very beautiful imagery common to coastal North Carolina.
The dialog was often as slowly paced as the story. Zak's integral dialog was well done and really did highlight the differences between normal Hollywood fare and that of a Down syndrome actor. While authentic to the characters, the overuse of common cuss words can be jarring for those that would prefer to avoid it. Over all, though, the storytelling was subtle and soft. It delivered on a couple of levels and provided for good discussion. Zak's interaction with Tyler and Eleanor was the linchpin to the story. Both Tyler and Eleanor's character development hinged on their understanding and navigating their relationship with Zak.
The authentic performances of all three of the main actors showcase a real life bond that is obvious when you watch them together in promotional interviews.
Looking Past Limitations
Eleanor is a loving, caring person who cares deeply for Zak. She knows that he has gotten a bad lot in life and wants to protect him as best she can. Her attempts to do so result in her being drastically over protective and a touch insulting to Zak. As Tyler points out, her coddling Zak is almost as bad as all the ingrates who call Zak a "retard" and demean him because of his Down syndrome. She needs to come to terms with the idea that he is not a "young boy with Down syndrome" but a young man with surprising depth of ability and character.
Tyler is a very bad man and a tortured soul. He fell asleep at the wheel and caused an accident that killed his older brother, whom he idolized. Because of his brother's death, Tyler lost access to his trade-craft of crabbing along the waterways of the northern North Carolina waterways. Whether to survive or to rebel, he has taken to stealing the catch of other fisherman and sabotaging their traps. His actions lead to him having to go on the run, thrown in together with Zak as he flees the nursing home to pursue his dream of becoming a professional wrestling bad guy. Tyler begins their relationship making it clear that he would not accept any limitations on Zak's part. Tyler can't maintain his gruff exterior in the face of Zak's heartwarming and honest friendship, though. He grows to see Zak as the little brother that he was to his older brother, Mark. More importantly, their relationship grows in such a way that Tyler sees how truly capable Zak really is. He never has a point where he assumes that Zak can't do something, and their relationship benefits greatly from this.
This is a powerful message. Down syndrome men, women, and children are different, but we cannot assume that their differences equate to disabilities. Assumptions like this are disrespectful to those who live with Down syndrome. If you made the same assumptions about a "normal" person, it would be downright insulting, and that should give us pause. Down syndrome affects everyone differently, but it does not make those affected any less likely to have dreams and aspirations, talents or special skills.
We cannot discuss Down syndrome without mentioning the outrage over a story from a couple years ago that addressed Iceland and its disappearing Down syndrome. With modern testing, Down syndrome testing is nearly 100% accurate. Many parents opt to abort—or kill—the children in the womb rather than carry them to term. It's not just Down syndrome, either. Less than "perfectly normal" children are being killed in staggering numbers. We must remember that God doesn't need the tests, and He knows the challenges that he allows to come before us. While we cannot say how these challenges have to be addressed, but we can say, without a shadow of doubt, that abortion is not the solution.
"So God created man in his own image, in the image of God he created him; male and female he created them." (Genesis 1:27)
"For you formed my inward parts; you knitted me together in my mother's womb.
I praise you, for I am fearfully and wonderfully made.
Wonderful are your works; my soul knows it very well.
My frame was not hidden from you, when I was being made in secret,
intricately woven in the depths of the earth.
Your eyes saw my unformed substance; in your book were written, every one of them, the days that were formed for me, when as yet there was none of them." (Psalm 139:13-16)
Hollywood Religion
Tyler, Eleanor, and Zak's journey through this region would feel incomplete if there wasn't at least a nod to the faith of the inhabitants. In The Peanut Butter Falcon, this nod is in the form of Blind Jasper John. Tyler and Zak attempt to steal his boat and a blind, pistol wielding Jasper comes out to stop them. Like the Sphinx of old, Jasper asks, "Are you God fearing?" The answer seems to lead Jasper to provide aid, comfort, and baptisms. The characters, at different times, answer Jasper's question, and Jasper latches on to the opportunity to show them the way to God. While the movie uses the baptism as a metaphor for escaping their pasts, it doesn't really do justice to what a true baptism is.
When Eleanor answers "sometimes" to Jasper's question, she seems to come closest to the correct answer. None of us are God fearing enough. But fear of God is not the same fear that one might have of the coming paddle.
"The fear of the Lord is hatred of evil. Pride and arrogance and the way of evil and perverted speech I hate." (Proverbs 8:13)
The references to faith in The Peanut Butter Falcon are really all in service to the story. There is a mention of Tyler's brother Mark "looking down on him". When asked if he wants to be baptized, Tyler says, "I'm more of a baptism by fire type."
Human Heroes
Tyler idolized his brother Mark. We get the sense through flashbacks that Mark was the protector and provider as Tyler grew up. When Mark died unexpectedly, Tyler's world crumbled around him.
Zak's childlike demeanor and inability to separate fantasy from reality the way that "normal" people do leads him to a certainty in the Salt Water Redneck's ability to teach him to become a great wrestler. He's watched thousands—maybe tens of thousands—of hours of the Salt Water Redneck wrestling and advertising his wrestling school. Zak knows that his dreams can be fulfilled by this man. While Zak's childlike faith in the Salt Water Redneck was misplaced, we are reminded that we should possess exactly that kind of certainty when it comes to our relationship with our Savior:
"Then children were brought to Jesus for him to place his hands on them and pray, but the disciples rebuked them. Jesus said, 'Leave the children alone, and don't try to keep them from coming to me, because the kingdom of heaven belongs to such as these.'" (Matthew 19:13-14)
Scripture often sets men and women before us as examples and paragons of faith. Much of Hebrews chapter 11 is dedicated to a faith "hall of fame." But these men and women are set as just that—examples—not as idols. We should never doubt that mankind is going to make mistakes. David was an adulterer and a murderer.  Samson was a colossal jerk and bully. Both of their stories include being laid low by the discipline of God as part of the growth of their faith. When admiration crosses the line to believing that someone can do no wrong, it becomes idolatry. The only person we should every idolize and worship is our God, Yahweh.
The Power of Words
There are several times in The Peanut Butter Falcon where Zak is called a "retard." In its original meaning, to "retard" something means to slow it up, and something that is "retarded" is something that has been slowed in its normal development. But in our society, the word "retard" has become a derogatory term. More, it has become more and more caustic and intense an insult over time. Every time the word is used to address Zak in this movie, it should make you flinch uncomfortably. If it doesn't, you might need to do a little self examination to determine why.
Words are powerful and can hurt, regardless of childhood rhymes. Jesus is "the Word." On the road to Emmaus, Jesus was identified as powerful in speech:
"'What things?' he asked them. So they said to him, 'The things concerning Jesus of Nazareth, who was a prophet powerful in action and speech before God and all the people,'" (Luke 24:19)
There are many times where scripture reminds us that our words carry weight:
"May the words of my mouth and the meditation of my heart be acceptable to you, Lord, my rock and my Redeemer." (Psalm 19:14)
What we say is a clear representation of what is on our hearts. We need to remember that our witness is a constant one. What we say in times of passion are just as much witness to our relationship to our relationship with God. When we slip (and we will slip), it can seriously damage our witness. James points out the problem:
"Blessing and cursing come out of the same mouth. My brothers and sisters, these things should not be this way. Does a spring pour out sweet and bitter water from the same opening? Can a fig tree produce olives, my brothers and sisters, or a grapevine produce figs? Neither can a saltwater spring yield fresh water." (James 3:10-12)
"Friends are the Family That You Choose"
Zak's nursing home roommate, Carl, tells him that, "friends are the family that we choose." This serves to remind us of the importance of our church family. Christ reminds us a couple times that truly following him sometimes means putting aside your biological family in order to embrace adoption as heir to the kingdom of heaven. The family of brothers and sisters at church is real. They may not be perfect, but they are just as devoted to loving and supporting the church family as you are.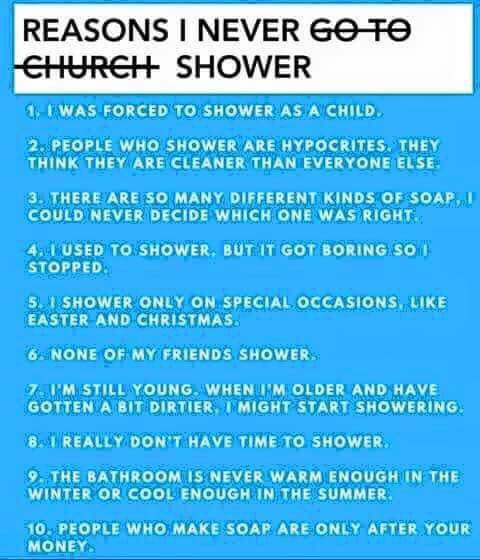 Conclusion
The Peanut Butter Falcon is a wonderful springboard for discussion and an important statement to, and challenge of, our preconceptions on Down syndrome specifically and disabilities in general. It is a movie that touches your heart and, when watched critically, can encourage your relationship with our Savior.
Please support the podcast!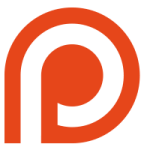 Are You Just Watching? is listener supported. Special thanks to our current patrons: Craig Hardee, Stephen Brown II, and Peter Chapman for their generous support. We can't continue to share critical thinking for the entertained Christian without your financial help, so please head on over to our Patreon page and become one of our supporting patrons!
Share your feedback!
What did you think of The Peanut Butter Falcon? We would like to know, even if just your reactions to the trailer or the topics we shared in this episode. Or what general critical-thinking and entertainment thoughts or questions do you have? Would you like to suggest a movie or TV show for us to give a Christian movie review with critical thinking?
Please connect with us