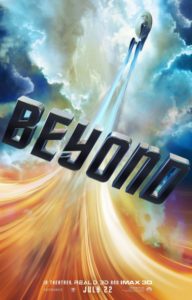 Star Trek Beyond is the third film in the franchise reboot of the Star Trek cinematic universe, referred to popularly as the Kelvin timeline, after the USS Kelvin, which encountered and was destroyed by the time traveling Romulan mining ship, the Narada.  This event caused a schism in the timeline continuity and the Kelvin timeline was born. In Beyond, Kirk and the crew of the Enterprise must put a stop to the the malicious plans of Krall, a despotic ruler bent on destruction of the Federation. Sounds like pretty standard fare, but not so fast…
The Kelvin timeline features an all new cast, not only filling the larger than life shoes of the original series cast, but also carrying the torch of the Roddenberry vision and a franchise that is well into its third generation of new fans. Eve and I sit down and discuss our initial impressions of the Justin Lin directed and Simon Pegg written Star Trek Beyond.
Spoiler Free
General Impressions
Star Trek was known for breaking with society's conventions and included the first female officer, first black American officer, a wildly mixed ethnic cast and, perhaps most famously, television's first interracial kiss: https://youtu.be/3hKKkGhEDoU. They continue the tradition of seeking to creatively address social issues with Beyond, including issues like unity (Clinton/Trump anyone?) and treatment of combat vets.
Secular humanist pokes its head throughout the film, though not as noticeably as many of the films we've seen. It's pretty much a given that secular humanism will figure into science fiction media every time.
The impressive score for Star Trek Beyond is by the prolific and talented Michael Giacchino, composer for SOOO many movies (more than 130).  We've done a number of movies scored by Mastero Giacchino, and he has never disappointed.
While Star Trek Beyond is a very enjoyable movie, we both felt it was lacking in two key ways. (Keep in mind, we are being pretty nit-picky here.) First, they put so many important elements into the story that they couldn't have given them the time and background they deserved even if the movie had been twice its 122 minute run time. There is a lot to be said for limiting the scope of a creative vision so as not to obscure the critical elements of the main story. Second and almost inversely, the two primary themes of the movie—losing faith based on a shifting foundation and along with the importance of unity—are pretty heavy-handedly delivered. By the end of the movie, enjoyable as it is, you can't help but to say, "Okay, okay, I get it! We're stronger together!"
Just to wrap up our general impression, we want to point out there is some crude language and a few instances of blasphemy. We heartily recommend checking out the review of Star Trek Beyond at the wonderful Focus on the Family movie review site, PluggedIn.
Here There Be Spoilers
Losing Faith and Direction
The earliest of those heavy themes that we encounter is the burnout that Captain James Tiberius Kirk is suffering at "only" 966 days into the Enterprise's five-year mission into deep space. He's lost sight of what it was that fueled his desire to explore strange new worlds and to seek out new civilizations. A little later in the movie, we find out it had gotten so bad for him that he'd actually put in for a desk job! Egad! There wouldn't be much of franchise if he did that! The next movie, "Star Trek: Stapler Jam" might not do too well in theaters. Spock, despite his insistence on his Vulcan stoicism, is suffering from burnout as well, stemming from the recent news that Ambassador Spock, played by the late but indelible Leonard Nimoy, has died. With the destruction of Vulcan and the near extermination of the Vulcan culture and species, Spock is questioning if his energies might not be better spent working toward the restoration of the galactic Vulcan identity.
Burnout is a very real feeling for many of us, even for vocations (and avocations) that we normally love. Many Christians (the ultimate vocation) can feel this burnout, particularly when it seems like we face suffering upon suffering. The Apostle Paul, reflects on this in Romans 5:
"Therefore, since we have been justified by faith, we have peace with God through our Lord Jesus Christ. Through him we have also obtained access by faith into this grace in which we stand, and we rejoice in hope of the glory of God. Not only that, but we rejoice in our sufferings, knowing that suffering produces endurance, and endurance produces character, and character produces hope, and hope does not put us to shame, because God's love has been poured into our hearts through the Holy Spirit who has been given to us." (Romans 5:1-5)
Kirk's burnout goes hand in hand with his lack of direction and drive, expressed so eloquently in the line, "It's a challenge to feel grounded when even gravity is artificial." Jesus Christ cautions against this relativism, this lack of a firm foundation in his parable from the Sermon on the Mount:
"Everyone then who hears these words of mine and does them will be like a wise man who built his house on the rock. And the rain fell, and the floods came, and the winds blew and beat on that house, but it did not fall, because it had been founded on the rock. And everyone who hears these words of mine and does not do them will be like a foolish man who built his house on the sand. And the rain fell, and the floods came, and the winds blew and beat against that house, and it fell, and great was the fall of it." (Matthew 7:24-27)
[easyazon_image align="right" height="110″ identifier="0060628626″ locale="US" nw="y" src="https://areyoujustwatching.com/wp-content/uploads/2016/08/51OWRYDKCCL.SL110.jpg" tag="areyoujustwatching-20″ width="73″]This is demonstrated even more poignantly in the motivations of Captain Balthazar Edison, a man who put so much faith in the then-burgeoning Federation that, when he perceived that he and his crew had been betrayed by them, he lost not only his way, but his very humanity.
Jesus warns against this anger, just as Edison's anger eats at him, and is an excellent example of the type of anger that Christ warns against:
"You have heard that it was said to those of old, 'You shall not murder; and whoever murders will be liable to judgment.' But I say to you that everyone who is angry with his brother will be liable to judgment; whoever insults his brother will be liable to the council; and whoever says, 'You fool!' will be liable to the hell of fire. So if you are offering your gift at the altar and there remember that your brother has something against you, leave your gift there before the altar and go. First be reconciled to your brother, and then come and offer your gift. Come to terms quickly with your accuser while you are going with him to court, lest your accuser hand you over to the judge, and the judge to the guard, and you be put in prison. Truly, I say to you, you will never get out until you have paid the last penny. (Matthew 5:21-26)
"You have heard that it was said, 'You shall love your neighbor and hate your enemy.' But I say to you, Love your enemies and pray for those who persecute you, so that you may be sons of your Father who is in heaven. For he makes his sun rise on the evil and on the good, and sends rain on the just and on the unjust. For if you love those who love you, what reward do you have? Do not even the tax collectors do the same? And if you greet only your brothers, what more are you doing than others? Do not even the Gentiles do the same? You therefore must be perfect, as your heavenly Father is perfect." (Matthew 5:43-48)
The mishandling of Captain Edison's transmission from combat veteran to emissary of peace by the Federation has a current events counterpart for many U. S. combat veterans in the couple last decades. If you'd like to get involved with vets who are dealing with physical, mental or spiritual disabilities, you might check out Wishes for Warriors, an organization to which I have a very personal connection.
One Body Through Shared Purpose
We've seen this theme in several movies, the most recent of which was our examinations of The Martian: diverse members with specialized skills working together towards a unified purpose. The Roddenberry vision takes it levels beyond the team or crew, but to the galactic civilization. Such purpose of vision includes the purpose of the body that Paul discusses in 1 Corinthians 12:14-26, but is approaches the singular purpose of the growing Christian church that we see in Acts:
"Now the full number of those who believed were of one heart and soul, and no one said that any of the things that belonged to him was his own, but they had everything in common." (Acts 4:32)
"Live in harmony with one another. Do not be haughty, but associate with the lowly. Never be wise in your own sight." (Romans 12:16)
How similar is the Federation and their mission to the Christian Church and the Great Commission? Does the comparison share more or less similarity with any of hundreds or other organizations?
"Now the eleven disciples went to Galilee, to the mountain to which Jesus had directed them. And when they saw him they worshiped him, but some doubted. And Jesus came and said to them, "All authority in heaven and on earth has been given to me. Go therefore and make disciples of all nations, baptizing them in the name of the Father and of the Son and of the Holy Spirit, teaching them to observe all that I have commanded you. And behold, I am with you always, to the end of the age."" (Matthew 28:16-20)
"…always being prepared to make a defense to anyone who asks you for a reason for the hope that is in you; yet do it with gentleness and respect," (1 Peter 3:15)
As Christians, we should remember that God doesn't always intend for us to leverage the concentrated power of humanity. It is not we who are to receive the glory, but God, and all things we do should be with an intent for His glory. The story of Gideon in the book of Judges, exemplifies this:
"The Lord said to Gideon, "The people with you are too many for me to give the Midianites into their hand, lest Israel boast over me, saying, 'My own hand has saved me.' . . . And the Lord said to Gideon, "With the 300 men who lapped I will save you and give the Midianites into your hand, and let all the others go every man to his home . . . When they blew the 300 trumpets, the Lord set every man's sword against his comrade and against all the army. And the army fled as far as Beth-shittah toward Zererah, as far as the border of Abel-meholah, by Tabbath." (Judges 7:2,7,22)
In fact, as effective and as powerful that we humans may seem, our wisdom, intellect and power are nothing compared to that of the Almighty:
"Where is the one who is wise? Where is the scribe? Where is the debater of this age? Has not God made foolish the wisdom of the world? For since, in the wisdom of God, the world did not know God through wisdom, it pleased God through the folly of what we preach to save those who believe. For Jews demand signs and Greeks seek wisdom, but we preach Christ crucified, a stumbling block to Jews and folly to Gentiles, but to those who are called, both Jews and Greeks, Christ the power of God and the wisdom of God. For the foolishness of God is wiser than men, and the weakness of God is stronger than men." (1 Corinthians 1:20-25) [emphasis mine]
New Friends, Old Friends
The bromance that I meant to say was that of McCoy and Spock. Eve knew that, you, dear reader, probably knew that . . . I was just clueless! The new cast really does an excellent job embodying the relationships established in the 50 years of Trek canon.
Star Trek Beyond introduces us to the character of Jayla, a young woman who has escaped the horrors of Krall's vampiric reign. She is both a refugee and an orphan and the crew rightfully cares for her as if she was one of their very own.  As children of God, we reminded of the plight of the orphans and are called to care for them as one of our own:
"We have become orphans, fatherless;
our mothers are like widows." (Lamentations 5:3)
"I will not leave you as orphans; I will come to you." (John 14:18)
"Religion that is pure and undefiled before God, the Father, is this: to visit orphans and widows in their affliction, and to keep oneself unstained from the world." (James 1:27)
An Imperfect Delivery
Poor Syl. She and Uhura are taken by Krall, then Syl dies the same gruesome death that awaits the antagonist at the end of the movie. Uhura watches as Syl is dissolved by this super bio-weapon, and is clearly scarred for life . . . or not. Despite the emphasis on the importance of family and unity, Syl is never mentioned again.
In Memoriam
In the Star Trek cinematic universe, both Leonard Nimoy and Anton Yelchin have died since the release of Star Trek Into Darkness, and they are both honored in the final credits. While Leonard Nimoy's death is not all that unexpected, Anton Yelchin's definitely was. It serves as a potent reminder that our time on earth is not our own.
Controversial Closing
In some circles, there was a fairly big deal made over the idea that the Star Trek Beyond creative team has depicted the character as Sulu as being a homosexual. The decision carries more weight in the fandom than most, but as Christians, it is an excellent opportunity to remember that we are ALL sinners in need of God's saving grace. As Christians, we need to treat all people—sinners by the very definition—with love and respect embodied by Jesus Christ. If the topic comes up, it serves as a great opportunity to witness and be an example of God's love, but no good is served (and certainly no glory given to God!) by an attitude of vitriol. The unredeemed are dead in their sin, and may very well not even understand the nature of their sin. It is only by God's grace that we have received the hope of Christ.
Please support the podcast!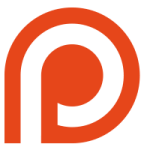 Are You Just Watching? is listener supported. Special thanks to our current patrons: Tim Martin, Craig Hardee, Richard French, and Stephen Brown II for their generous support. We can't continue to share critical thinking for the entertained Christian without your financial help, so please head on over to our Patreon page and become one of our supporting patrons!
Share your feedback!
What did you think of Star Trek Beyond? We would like to know, even if just your reactions to the trailer or the topics we shared in this episode. Or what general critical-thinking and entertainment thoughts or questions do you have? Would you like to suggest a movie or TV show for us to give a Christian movie review with critical thinking?
Please connect with us