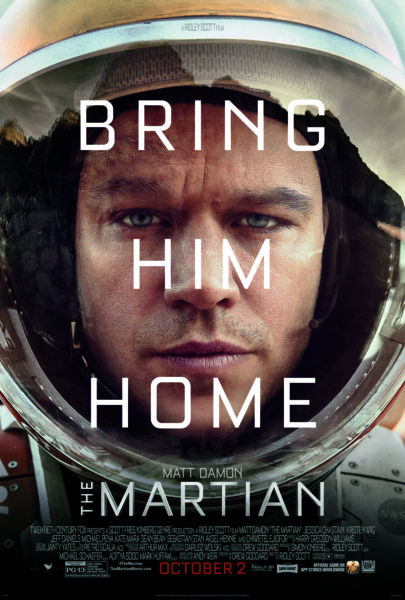 We're back!
No, no—that's not the movie we're doing, just a general statement of fact. We're sorry for the delay in getting this episode out to you all (that's "ya'll" if you live south of the Mason-Dixon line). Both Eve and I have had some travel and family matters that required our attention, so we had trouble making the schedules match when we were both in a place that we could actually do the recording. Regardless, it's good to be back!
The Martian is an academy award nominated blockbuster movie starring Matt Damon as Mark Watney, an astronaut in the near future who finds himself stranded, alone, on Mars. It's based the award winning book of the same name by Andy Weir. As it turns out, the movie stays very true to the content and spirit of the book with only minor, understandable departures. Even still, a great series of scenes are left out of the movie that make the book a worthy read even if you have seen the movie.
Since The Martian has been out for a bit, we do not break the podcast into spoiler-free and spoiler-laden sections. Eve and I encourage you to read the book and watch the movie!
We discuss the "lock the doors" line and it appears that many people in the web-i-verse believe that the command is a standard operation for catastrophic failure, but I was unable to find any use of it outside of the space shuttle Columbia disaster. As we mention in the podcast, if you have some personal knowledge that can help illuminate this, or have any thoughts on the topic, don't hesitate to join us in the comments section!
The language in this film was worse that we are used too, particularly for a PG13 film, and there is one scene featuring brief nudity. If you've ever wondered about the film rating system, check it out here. As always, for a detailed look at what elements are in the movie that might concern us as Christians, be sure to check out the Focus on the Family organization's review of The Martian at PluggedIn.com.
So, in the process of writing these show notes, I listen through the podcast, and figured I'd put a link to the Wadi Rum protected area in Jordan here for you.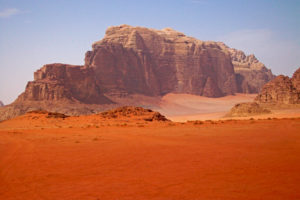 We actually joke about the coloring being needed, but it turns out that at least some of Wadi Rum really is Martian red in color.
Want to learn more about those beautiful dust devils? Check out this weather channel video.
Unlike many of the movie scores we bring to your attention, the score for The Martian, done by Harry Gregson-Williams, take an understated back seat to the favorite music genre of Mission Commander Lewis: Disco! Disco favorites like ABBA, Donna Summer and David Bowie are all represented with classic disco songs that nearly every Gen-X-er won't admit to knowing the words.
We talk a bit about the man vs. nature aspect of the movie, but never once use the correct term for it: narrative conflict. Nature, in this case, is even harsher than normal. A close viewing of the data screens in the movie provides some information about both the Martian atmosphere and the one inside the suit. Check them out compared to the average and most extreme values on Earth.
Earth (Sea Level): Pressure: 14 psi, O2 20.9%, .06%, Temp: 23.8C (75F)
Earth (Summit of Mount Everest): Pressure: .67 psi, O2: 0.06%, Temp: -36C (-32.8F) to -19C (-2F)
Mars: Pressure .11 psi, O2 .14%, Temp -15.8C (3.56F)
Suit: Pressure 4.69 psi, O2 21.02% , Temp 22.98C (73.3F)
As with many "hard" science fiction films, there is a lot of real-world science included in the Martian, and while it did a much better job than most films, there are still some key points where science gave way to storytelling. Check out the Science vs. Cinema episode that Eve discusses.
God, the set dressing?
The discussion about images of God, even in his human persona of Jesus Christ, has been going on for centuries. Opinions run the whole gambit. There are folks who carry icons around with them or have a shrine in their home with pictures of Christ and Mary. Equally, there are folks who not only won't abide images of Christ, but avoid images of man altogether, since he was created in God's image. Like many disagreements of theology among believers, it is important to remember that God the Father, the Son and the Holy Spirit are not in those statues. Let's keep God in his position of honor and glory and holiness and not make the mistake of trying to relegate him to a square picture in the corner of the dining room. Remember that the Ten Commandments (Exodus 20) are based on the two most important commandments:
"And he said to him, 'You shall love the Lord your God with all your heart and with all your soul and with all your mind. This is the great and first commandment. And a second is like it: You shall love your neighbor as yourself. On these two commandments depend all the Law and the Prophets.'" (Matthew 22:37-40)
If you would like to learn more about Relativism, there is an excellent write up over at the Christian Apologetics and Research Ministry.
"You are my witnesses," declares the Lord,
"and my servant whom I have chosen,
that you may know and believe me
and understand that I am he.
Before me no god was formed,
nor shall there be any after me." (Isaiah 43:10)

"You believe that God is one; you do well. Even the demons believe—and shudder!" (James 2:19)
Just as God warns us against making graven images to worship, we also need to do our best to remember that God is not a triviality of our language or a stereotype for use in Hollywood. Everything we do, including taking oaths, needs to carry the gravitas of God's presence because he is in all we do.
"Let what you say be simply 'Yes' or 'No'; anything more than this comes from evil." (Matthew 5:37)

"Guard your steps when you go to the house of God. To draw near to listen is better than to offer the sacrifice of fools, for they do not know that they are doing evil. Be not rash with your mouth, nor let your heart be hasty to utter a word before God, for God is in heaven and you are on earth. Therefore let your words be few." (Ecclesiastes 5:1-2)
Be sure to join us next episode for the conclusion of our discussion of The Martian!
Please support the podcast!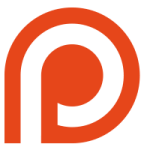 Are You Just Watching? is listener supported. Special thanks to our current patrons: Tim Martin, Craig Hardee, Richard French, and Stephen Brown II for their generous support. We can't continue to share critical thinking for the entertained Christian without your financial help, so please head on over to our Patreon page and become one of our supporting patrons!
Share your feedback!
What did you think of The Martian? We would like to know, even if just your reactions to the trailer or the topics we shared in this episode. Or what general critical-thinking and entertainment thoughts or questions do you have? Would you like to suggest a movie or TV show for us to give a Christian movie review with critical thinking?
Please connect with us