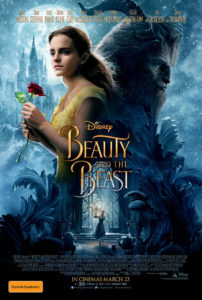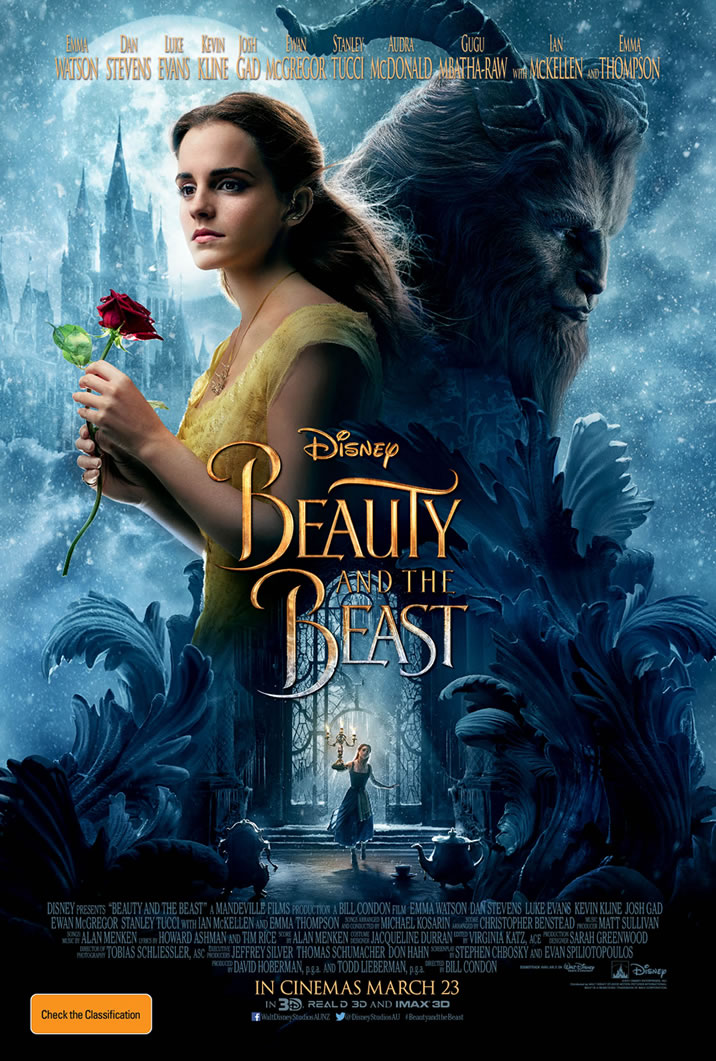 Join Eve and I as we take in the newest offering from Disney's "live-action-ification" of classic Disney animated films, Beauty and the Beast. Staring Ema Watson and Dan Stevens in the respectively titular roles. Beauty and the Beast brings an addition host of talents to the silver screen under the direction of Bill Condon (Dreamgirls, Kinsey) and with music from the 1991 animated feature and new, original music, both by Alan Menken (Beauty and the Beast (1991), Aladdin, Tangled, Hercules). They also bring a couple new elements of interpretation to the 25-year-old classic.
For the most part, not a lot has changed with the story. They addressed some of the questions from the Disney original, like what happened to Belle's mother and how in the world Belle got the Beast up on the horse, but for the most part, the story is intact. They do make some changes to the character backgrounds, though. Most notably, Belle's father is a clockmaker (also known as a horologist) and Belle is the inventor, but this role reassignment doesn't impact the story . . . just the message. (More on this later.)
Notably—particularly when you consider the 1991 version of the story—is the fact that this version of the story has earned a "Parental Guidance Suggested" rating when the original was "Suitable for General Audiences." We're in agreement: this movie is one that you should consider seeing before taking younger children. First and foremost, live action will always carry more weight psychologically than animation. Second, it is a little darker, and more suggestive on moral and social issues like sexuality and women's rights.
Want to know how the Disney version stacks up against the original story?
First Impressions
Eve
Eve has always loved the story of Beauty and Beast (not necessarily the Disney version of the story) and was appreciative of aspects of the movie. She liked how the sorceress really gets fleshed out in this version. The way the creative team used the character provided a great deal of flavor that was left out of the original Disney production. Rather than the "here and gone" implications of the 1991 version, Agathe is shown to be a staple spinstress in this mostly unchanging little hamlet, living her life under the same conditions as that of the rest of the village. Possibly even living under the same curse.
Eve is also very fond of how in this version, as in every other version of the story, Belle is still a voracious book worm (one of the few kinds of worms it's acceptable to be called!). Her bookworm characteristic and the village's collective disapproval of it really does help to ground the story with a strong common thread. More importantly, it allows thousands and thousands of similarly inclined young (and young-at-heart) women to identify with the heroine more deeply than many of the strong female leads on the big screen.
Tim
I was a bit more unhappy with the choices the movie made. I was unable to separate my enjoyment of the movie from the social commentary fury that had accompanied it. Like Eve, I thought that all the media coverage over an "exclusively gay moment" made me hypersensitive to the current culture's agenda, interfering with my ability to just sit back and enjoy the creative work.
I also felt that the characters came across as quite a bit darker than the 1991 version. In the '91 version, Belle wasn't unaware of the town-folk's impressions of her, but she didn't allow it to dictate her happiness. In this new 2017, Belle is content, but has an air of darkness about her. She seems to be a little frustrated and depressed. This might very well be because the human characters can bring depth to characters that animation just cannot achieve, but I found I didn't like her (or any of the other characters, really) being a more "real" character.
In a related way, I thought that the extra depth that the new version lends to all the character interfered with some of the internal consistency of the story. For example, "crazy old Maurice . . . always good for a laugh," didn't make as much sense as it did in the '91 version. While we in the audience hadn't seen any interaction between Maurice and the other villagers, we'd not seen any behavior that would back up the line either—unlike the animated version that had Maurice as an overly eager egocentric inventor.
Finally, for me, some of the visual elements that really fit right in with the animation of the original suddenly made me feel uncomfortable with the live action. In animation, reality is sort of fluid, and I don't mind a little play with what does and does not make sense, but I found that the live action nature of this movie made me a little more sensitive to the creative elements that were more in tune with Escher, Dali or Gracia. In particular, the "Be Our Guest" bit seemed to include a visual nod to the Hindu festival of Holi (commonly called the "Festival of Colors"), and that inclusion of a real-world element seemed to smudge the line between fantasy and reality. I'd much rather that line be clearly defined and, frankly, obeyed.
Children's Movies as Social Commentary
The "gay moment"
It would have been a bit hard to not hear about how the live action version of Beauty and the Beast included an "exclusively gay moment." In Christian circles, responses to this revelation ranged from calls to boycott to the incredibly meaningful, "meh."
For both Eve and myself, from an enjoyment perspective, we both would have preferred that Disney simply not say anything about LeFou's sexuality. We would have come out of the movie and discussed the clearly homosexual aspects of LeFou's character, but it would have been nothing more than that. With the comments from the director and cast, though, it stops being simply a characteristic of a secondary character, but becomes an explicit endorsement of sinful behavior.
Appropriate to the audience?
What makes it far worse is the intended audience: children. We can't protect our children from the more mature topics of living in a sinful world for nearly long enough, but we must be cognizant of efforts to normalize sinful behavior aimed at our children. We cannot reasonably expect secular companies like Disney (who gives us quality programing like ABC Family) to abide by Christian values, so it falls to us as Christian parents, brothers and sisters to inform and act in a manner consistent with God's words.
It really is part of living "in the world" not being "of the world." This is an important element of raising children, as well. When the time is right, we need to help our children understand why we prohibit some things and not others; what it means to live a Christ-centered life and how insidious sin can be. TO that end, we always want to recommend Focus on the Family's movie review service, PluggedIn. They break down the movie and list positive and negative elements for you to consider how they might affect your family. Check out PluggedIn's review of Beauty and the Beast.
Where's the Disney princess?
In a slightly more subtle manner, Disney has been changing how female leads are portrayed. Women have always dominated the lead, but now they are stronger and more independent, such as in Brave and Frozen. However, Beauty and the Beast might be the first Disney film where Belle goes out of her way to point out that she is NOT a princess, as if it was a dirty word or carried negative connotations. The topic of gender roles is a little less controversial than that of homosexuality (and sees less disagreement among Christians). However, the manner in which Disney works the theme into the film deserves every bit as much critical thought as any of the other social elements. Like any of the elements involved with this movie, its messages should be measured against the scale of God's Word.
Eve mentions an episode of Albert Mohler's "The Briefing" during this discussion. If you don't subscribe to "The Briefing," you might find it a useful tool for viewing current events from a biblical perspective.
Eve also mentions that Emma Watson asked to be able to make Belle an inventor. You can see that interview here.
It's All In the Quotes
There are a few rather interesting quotes in this version of Beauty and the Beast that we felt deserved discussion:
"Can anyone be happy if they aren't free?"
After Belle and the Beast had clearly started developing feelings for each other, the Beast asks Belle if she is happy. This was Belle's response.
We both found this interesting for a couple of reasons. First is that Belle's status as a prisoner in that castle was one of her own choice, and now she was "suffering" the consequences of her actions. Should they have prevented her from being happy? What of the responsibilities she chose to take on? Does her freedom rely on her being absolved from that responsibility? What really is "free"? Jesus points out what freedom actually means by pointing to our pre-justification status as slaves to sin:
"So Jesus said to the Jews who had believed Him, "If you continue in My word, you really are My disciples. You will know the truth, and the truth will set you free."
"We are descendants of Abraham," they answered Him, "and we have never been enslaved to anyone. How can You say, 'You will become free'?"
Jesus responded, "I assure you: Everyone who commits sin is a slave of sin. A slave does not remain in the household forever, but a son does remain forever. Therefore, if the Son sets you free, you really will be free." (John 8:31-36)
Freedom isn't so easily defined, either. Even Paul points out that we are willing slaves to God:
"But now, since you have been liberated from sin and have become enslaved to God, you have your fruit, which results in sanctification—and the end is eternal life! For the wages of sin is death, but the gift of God is eternal life in Christ Jesus our Lord." Romans 6:22-23
Gaston: "She hasn't made a fool of herself to gain my attention . . .what do you call that?" LeFou: "Dignity?"
One of the gems of dialogue that goes by so quick you might miss it, LeFou's comment goes right over Gaston's head. While Belle really does not want Gaston's attentions, this line also speaks to the old adage about the importance and impact of playing hard to get.
"Forget you? Everything I am is because of you!"
When Belle finds her father locked up, he tells her to forget him and go live her life.  Clearly, the line serves dramatic purpose in the movie, but it really does speak to the importance of parents in our lives. So important in fact that God felt it necessary to include honoring them as one of His ten original commandments:
"Honor your father and your mother so that you may have a long life in the land that the Lord your God is giving you." (Exodus 20:12)
This also speaks to one of the answers they provided in this version that was not in the 1991 version: where was Belle's mother? In fact, she'd died before Belle ever got a chance to know her for herself. The 1991 version never mentions Belle's missing mother
"Don't be deceived by outward appearance. Beauty is found within."
As the theme of the story, it really is a study of contrasts. Belle and the Beast learn that outward appearance is not as important as a person's character while Gaston remains obsessed with the physical. Peter reminds us that the condition of the spirit is very valuable in God's eyes.
"Your beauty should not consist of outward things like elaborate hairstyles and the wearing of gold ornaments or fine clothes. Instead, it should consist of what is inside the heart with the imperishable quality of a gentle and quiet spirit, which is very valuable in God's eyes." (1 Peter 3:3-4)
This is the core moral of this story, and it really does stand up to the test of time. Every one of us are so much more than our outward appearance, and we have all the capacity inherent as image bearers of God. To consider only the physical appearance is foolishness; Ezekiel tells us that Satan was, "the seal of perfection, full of wisdom and perfect in beauty," but Isaiah speaks of the Son of God:
"He didn't have an impressive form
or majesty that we should look at Him,
no appearance that we should desire Him.
He was despised and rejected by men,
a man of suffering who knew what sickness was.
He was like someone people turned away from;
He was despised, and we didn't value Him." (Isaiah 53:2b-3)
Conclusion
We've shared our thoughts on Disney's 2017 live action version of Beauty and the Beast, but what are yours? Did the media fascination with the "exclusively gay moment" impact your enjoyment of the film? What do you think is important or not about being a Disney Princess? Did you like the movie, or maybe you aren't planning on seeing it? Come join the discussion in the Facebook Are You Just Watching group. We always love to hear what you think!
Please support the podcast!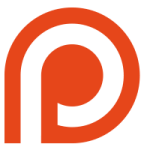 Are You Just Watching? is listener supported. Special thanks to our current patrons: Amanda John, Craig Hardee, Richard French, and Stephen Brown II for their generous support. We can't continue to share critical thinking for the entertained Christian without your financial help, so please head on over to our Patreon page and become one of our supporting patrons! As a benefit of her support of AYJW, Amanda John wishes us to promote 2ndvote.com, a conservative watchdog for coorperate activism.
Share your feedback!
What did you think of Beauty and the Beast? We would like to know, even if just your reactions to the trailer or the topics we shared in this episode. Or what general critical-thinking and entertainment thoughts or questions do you have? Would you like to suggest a movie or TV show for us to give a Christian movie review with critical thinking?
Please connect with us