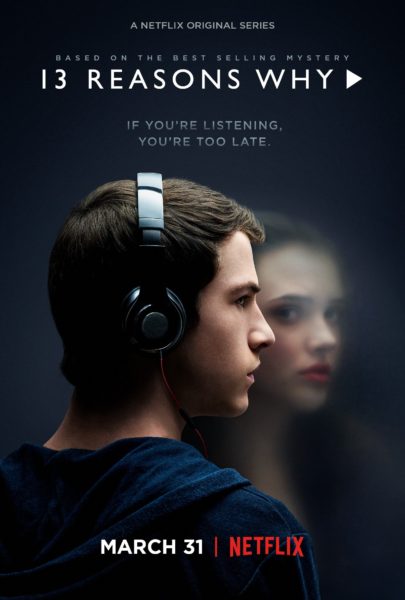 The Netflix original 13 Reasons Why, adapted from the novel Thirteen Reasons Why by Jay Asher, is rated MA and earns its rating with really bad language, sexually explicit scenes, nudity, violence, rape, and a suicide.  Despite the explicit content, the series provides an informative look into what our teens might be going through in school every day. But it's hard to watch, and I don't recommend it unless you can go into it with your eyes wide open to what you can expect.
Should you watch it?
If you're not able to put yourself through the extreme drama of the series but want to understand the underlying reasons that 13 Reasons Why details for a girl to commit suicide, I recommend that you check out the synopsis of the series on Wikipedia and then look for the Netflix documentary Beyond the Reasons that airs at the end of the series.
There are plenty of reviews on 13 Reasons Why both for and against and neutral. As parents and mentors, we should be keeping tabs on what our teens are watching and experiencing. I strongly advise you to do your research before watching or letting your teens watch this show.
As always, I recommend checking out Plugged In's review, which concludes with this powerful insight:
Is it a well-intended show? Yes, I think it's fair to say that it is, as far as that sentiment goes. 13 Reasons Why encourages viewers to really examine their own lives and how they treat people.

That said, shows like this can also have unintended consequences.

Those familiar with the issue of suicide know that the act itself can be strangely and sadly contagious. If someone commits suicide in a given school, the odds go up that someone else will attempt it, too. Why? There are lots of potential factors, psychologists say. But in the emotionally charged world of adolescence, suicide can feel romantic. It can be a shout for attention. It can be revenge.
The statistics on teen suicide are quite scary.
Reality Check
Is this type of bullying really new? While I, like many others, suffered bullying in school during my childhood, only someone born into today's technology driven environment can really understand the deep harm that bullying can do when cell phones and social media are added to the mix. The reasons behind it haven't changed much, but the young people today are much more plugged into a world that follows them home from school. There are no safe spaces.
It's not just the cyber-bullying, though . . . our cultural values are not helping. There are no longer any real boundaries for teens from a cultural standpoint. Unless their parents are intervening, teens can experiment with drugs, sex, and alcohol without any real effort, and those things combined with the low self image that comes with the unset of adolescence and raging hormones combine to create the truly horrific environment portrayed in 13 Reasons Why.
Many of the things I noted in this show, besides the obvious reasons narrated by Hannah on her cassette tapes, that led to her suicide were cultural problems stemming from a society that refuses moral boundaries. These include, but are not limited to:
Few if any consequences for bad behavior both at home and school.
Parent's unwillingness to admit their teen might be doing bad things, even when evidence says otherwise.
Parents not following up on threats of punishment.
Parents granting too much freedom without enough boundaries.
Discipline without love.
Permissive Parenting
Almost every teen represented in 13 Reasons Why has some kind of home issue that drives their behavior. Here are just the few that I caught and made note of:
Justin's mother is a drug addict and has an abusive boyfriend, he frequently has to flee his home to take shelter with his rich, sports buddy Bryce, who gives him free access to drugs and alcohol.
Alex's dad is a cop. We find this out when he pulls Alex over for speeding (really speeding bad) and just issues threats and warnings and lets him go. Also, uses his influence to get Alex out of being deposed when his name comes up on Hannah's list.
Courtney has two dads. She's been raised with the stigma of having gay parents, and she's adopted. She has serious identity issues because people expect her to be gay because her dads are gay. They seem to love her, but she definitely lacks a mother to turn to. She does the wrong thing when faced with admitting her experimentation with lesbian behavior.
Bryce's parents appear to never be there, ever. You never see them. He has this massive big house and he's always home alone or with his friends or throwing a party. He has absolutely no accountability except a need to keep his nose clean for sports scholarships . . . which just means not getting caught.
Zach has a dominating mother who steps in and controls things even when he doesn't want her too. Definitely a helicopter parent in a bad way. If he has a father, he's not a strong presence in his life.
Hannah's parents are always arguing with each other. They are stressed over a failing business. When Hannah starts having problems, they let her off of even bad behavior. She begins to feel invisible to them. They have little chance of preventing her suicide because they are so caught up in their own problems, they aren't aware of hers or how their stress is adding to her distress.
Clay's parents, while not very good at setting boundaries, do discuss punishments between them. There is good communication there, but they assume he is a good kid, even when he's suspended for drug possession, and they don't even ground him when they say they are going to. However, they are probably the best parents portrayed in the whole story, and they have raised a good kid. When Clay is upset by what he is hearing on Hannah's tapes, they notice and reach out and try to help, and they worry when they can't find him.
Consequences are grim
According to 13 Reasons Why, the results of such permissive parenting combined with the high-exposure of social media, creates a horrible mess. Hannah commits suicide, Alex attempts suicide, Clay thinks about suicide, and Tyler is hoarding firearms and has pictures of everyone involved in the tapes hung up where no one else will see them. The last is probably the worst implication—that of a teen preparing to shoot up a school. While this may all seem over done for the sake of drama, it is an unfortunate statistic that suicides in schools come in batches. Does the environment in this show really fall to far from reality? Maybe we should ask our teens?
The Biblical Worldview
On suicide
It's self murder, and murder is against God's law. Murder is wrong because it ends the life of an image-bearer
https://answersingenesis.org/sanctity-of-life/christians-and-suicide-prevention/
http://headhearthand.org/blog/2013/04/08/7-questions-about-suicide-and-christians/
On parenting
Train up a child in the way he should go,
And when he is old he will not depart from it. (Proverbs 22:6)

Do not withhold correction from a child,
For if you beat him with a rod, he will not die.
You shall beat him with a rod,
And deliver his soul from hell. (Proverbs 23:13-14)

Fathers, do not provoke your children to anger, but bring them up in the discipline and instruction of the Lord. (Ephesians 6:4)
On purpose and meaning
My son, eat honey, for it is good, and the drippings of the honeycomb are sweet to your taste. Know that wisdom is such to your soul;  if you find it, there will be a future,  and your hope will not be cut off. (Proverbs 24:13-14)

If anyone else thinks he has reason for confidence in the flesh, I have more: circumcised on the eighth day, of the people of Israel, of the tribe of Benjamin, a Hebrew of Hebrews; as to the law, a Pharisee; as to zeal, a persecutor of the church; as to righteousness under the law, blameless. But whatever gain I had, I counted as loss for the sake of Christ. Indeed, I count everything as loss because of the surpassing worth of knowing Christ Jesus my Lord. For his sake I have suffered the loss of all things and count them as rubbish, in order that I may gain Christ 9 and be found in him, not having a righteousness of my own that comes from the law, but that which comes through faith in Christ, the righteousness from God that depends on faith—that I may know him and the power of his resurrection, and may share his sufferings, becoming like him in his death, that by any means possible I may attain the resurrection from the dead. (Philippians 3:4b-11)

Count it all joy, my brothers, when you meet trials of various kinds, for you know that the testing of your faith produces steadfastness. And let steadfastness have its full effect, that you may be perfect and complete, lacking in nothing. (James 1:2-4)
Get Help!
#13 is the most sobering reason in the story. The school counselor, Mr. Porter, gives Hannah really bad advice and does not catch her guarded cries for help. If we interact with teens in any way, as parents or as teachers, we HAVE to be aware of the problem and look for the signs and know what to do/say when we see them.
http://www.teensuicidestatistics.com/
1-800-273-TALK (1-800-273-8255)
Please support the podcast!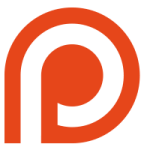 Are You Just Watching? is listener supported. Special thanks to our current patrons: Amanda John, Craig Hardee, Richard French, and Stephen Brown II for their generous support. We can't continue to share critical thinking for the entertained Christian without your financial help, so please head on over to our Patreon page and become one of our supporting patrons! As a benefit of her support of AYJW, Amanda John wishes us to promote 2ndvote.com, a conservative watchdog for coorperate activism.
Share your feedback!
What did you think of 13 Reasons Why? We would like to know, even if just your reactions to the trailer or the topics we shared in this episode. Or what general critical-thinking and entertainment thoughts or questions do you have? Would you like to suggest a movie or TV show for us to give a Christian movie review with critical thinking?
Please connect with us