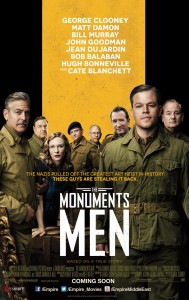 The based on true-life-events story of The Monuments Men was released in 2014 and featured almost as many stars as the New Mexico night sky. The Monuments Men creatively tells the story of a special unit during the final years of WWII whose purpose was to protect the remaining art and architecture as well as recover the art stolen by the Third Reich's as they spread over Europe.  Similar in time period to Red Tails as discussed in episode 36 of Are You Just Watching,  The Monuments Men farms the fertile story-telling ground of war to discuss issues common to all time.
While rated PG-13, The Monuments Men contains a fairly significant amount of swearing, and takes the name of our Lord in vain on multiple occasions. If you'd like a wonderfully written full breakdown of the movie's family suitability, please be sure to check out it's review at PluggedIn.com. If you'd like to know more about the true story of the Monuments Men, please be sure to check out the Wikipedia article, the extras on the DVDs and the documentary, "The Rape of Europa".
The movie does an excellent job of mining the comic talents of the actors like John Goodman and Bill Murray all while letting outstanding performances of actors like Cate Blanchett and Hugh Bonneville trigger your heartstrings—one way, or another. The accompanying score by Alexandre Desplat is lighthearted, upbeat and enjoyable, but a little one-tracked. All-in-all, it was a pretty subtle but effective salute to the movies scores of the mid-20th century.
The Monuments Men has a great number of over arching themes, but the four that we discuss in this episode are the ones that spoke the most to us.
Redemption
The story of Donald Jefferies, loosely based on the real-life medieval historian Ronald Edmond Balfour, is that of a man who has apparently made egregious mistakes in his life and sees his participation in the Monuments Men program as a second chance to make good his family name. No one knows more about granting second chances than our Savior:
…but Jesus went to the Mount of Olives. Early in the morning he came again to the temple. All the people came to him, and he sat down and taught them. The scribes and the Pharisees brought a woman who had been caught in adultery, and placing her in the midst they said to him, "Teacher, this woman has been caught in the act of adultery. Now in the Law Moses commanded us to stone such women. So what do you say?" This they said to test him, that they might have some charge to bring against him. Jesus bent down and wrote with his finger on the ground. And as they continued to ask him, he stood up and said to them, "Let him who is without sin among you be the first to throw a stone at her." And once more he bent down and wrote on the ground. But when they heard it, they went away one by one, beginning with the older ones, and Jesus was left alone with the woman standing before him. Jesus stood up and said to her, "Woman, where are they? Has no one condemned you?" She said, "No one, Lord." And Jesus said, "Neither do I condemn you; go, and from now on sin no more." (John 8:1-11)
What shall we say then? Are we to continue in sin that grace may abound? (Romans 6:1)
After this there was a feast of the Jews, and Jesus went up to Jerusalem.

Now there is in Jerusalem by the Sheep Gate a pool, in Aramaic called Bethesda, which has five roofed colonnades. In these lay a multitude of invalids—blind, lame, and paralyzed. One man was there who had been an invalid for thirty-eight years. When Jesus saw him lying there and knew that he had already been there a long time, he said to him, "Do you want to be healed?"The sick man answered him, "Sir, I have no one to put me into the pool when the water is stirred up, and while I am going another steps down before me."Jesus said to him, "Get up, take up your bed, and walk." And at once the man was healed, and he took up his bed and walked.

Now that day was the Sabbath. So the Jews said to the man who had been healed, "It is the Sabbath, and it is not lawful for you to take up your bed." But he answered them, "The man who healed me, that man said to me, 'Take up your bed, and walk.'" They asked him, "Who is the man who said to you, 'Take up your bed and walk'?" Now the man who had been healed did not know who it was, for Jesus had withdrawn, as there was a crowd in the place. Afterward Jesus found him in the temple and said to him, "See, you are well! Sin no more, that nothing worse may happen to you." (John 5:1-14)
In one of the most powerful examples of second chances in the Gospels, one of the two men hung out to die with Jesus mocks Jesus, even while they are both excruciating undergoing execution, but the other criminal ask the Christ to remember him:
One of the criminals who were hanged railed at him, saying, "Are you not the Christ? Save yourself and us!" But the other rebuked him, saying, "Do you not fear God, since you are under the same sentence of condemnation? And we indeed justly, for we are receiving the due reward of our deeds; but this man has done nothing wrong." And he said, "Jesus, remember me when you come into your kingdom." And he said to him, "Truly, I say to you, today you will be with me in Paradise." (Luke 23:39-43)
The other aspect of the second changes and redemption that the movie addresses pretty well is the fact that almost all of the Monuments Men fall outside the medical or age requirements that would have allowed them to fight in the war in the first place. Much like the time immediately following the attacks for September 11th, 2001, the clarion call to battle evil had gone up, and many of those that could fight, wanted to. They volunteered to do so. To be refused the chance to fight the Nazi menace was a mark of shame that no one wanted.
The Value of Art
The foundational theme of the movie was the question of the value of art. Scripturally, this is a very complex issue. In The Monuments Men, the team starts out with a pretty simplistic view of the value of art, but as the story progresses, so does the depth of the values they seek to preserve.  The film allows us to witness as many of the characters come to that realization, and allow us to ride along with that revelation with Lt. Stokes.
But is art, "all that"? Are man's achievements measured in art and culture? The Westminster Shorter Catechism's first question is in that same vein, "What is the chief end of man?" It's answer is short and true: "Man's chief end is to glorify God and to enjoy him forever." If you place man's achievements on a higher pedestal, then you lift the works of man higher than God. The Bible shows us that even God's covenant people, the Israelites, do not depend on the works of their hands—they have been subjugated so many times, and so much of what they created has been lost to the dusts of history. Yet, thousands of years later, they are still here, and are sustained not by their works, but by the will of God. Even with all the manpower and technology that Hitler leveraged against the Jews, he was unable to overcome God's covenant.
That is not to say that God does not use artists—he does indeed. In Exodus 31, God tells Moses that skill and craftsmanship of Bezalel is a gift from Him:
and I have filled him with the Spirit of God, with ability and intelligence, with knowledge and all craftsmanship, to devise artistic designs, to work in gold, silver, and bronze, in cutting stones for setting, and in carving wood, to work in every craft. (Exodus 31:3-5)
God's first act as recorded in scripture is that of creation, and our God is creative by His very nature, and not only did He create us in His image (to be creative), but it is through Him we understand and take pleasure in beauty:
Of old you laid the foundation of the earth,
    and the heavens are the work of your hands. (Psalm 102:25)
As the movie progresses, it become clear to Lt. Stokes that the value of the art, just as the value of the sacrifice of his soldiers, is that of admiration and glory. The art has been bought with the blood of the soldiers who died trying to protect it. Such is true with us as Christians—we are bought with the blood of Christ, and it is in that blood that we find our worth. This value is still hidden to so many, though—they will let their greed direct their motives; which results in the idolatry of beauty.
Their land is filled with idols;
    they bow down to the work of their hands,
    to what their own fingers have made. (Isaiah 2:8)

The idols of the nations are silver and gold,
    the work of human hands. (Psalm 135.15)

"Learn not the way of the nations,
    nor be dismayed at the signs of the heavens
    because the nations are dismayed at them,
for the customs of the peoples are vanity.
A tree from the forest is cut down
    and worked with an axe by the hands of a craftsman.
They decorate it with silver and gold;
    they fasten it with hammer and nails
    so that it cannot move.
Their idols are like scarecrows in a cucumber field,
    and they cannot speak;
they have to be carried,
    for they cannot walk.
Do not be afraid of them,
    for they cannot do evil,
    neither is it in them to do good." (Jeremiah 10:2-5)
Even to this day, many people will hold art up as a divine device, when the true divinity is in God.
The Human Cost
No story of World War II is faithful without acknowledging the horrific cost of the Nazi's assault on the Jewish culture. The Monuments Men handles this with a soft, but very effective, touch as it highlights the impact of Nazi evil on the persecuted. Even through this terrible persecution, God is there:
Therefore say, 'Thus says the Lord God: Though I removed them far off among the nations, and though I scattered them among the countries, yet I have been a sanctuary to them for a while in the countries where they have gone.'Therefore say, 'Thus says the Lord God: I will gather you from the peoples and assemble you out of the countries where you have been scattered, and I will give you the land of Israel.' (Ezekiel 11:16-17)
And they shall know that I am the Lord, when I disperse them among the nations and scatter them among the countries. But I will let a few of them escape from the sword, from famine and pestilence, that they may declare all their abominations among the nations where they go, and may know that I am the Lord." (Ezekiel 12:15-16)
And we know that for those who love God all things work together for good, forthose who are called according to his purpose. (Romans 8:28)
Ray Comfort did the 180 movie, which shows how little some have learned from the lessons of World War II, and you can view it here. Please be advised; it has some very graphic content about the holocaust.
Temptation to Sin
One little story line in The Monuments Men that we really appreciated was the character of Lt. Granger, played by the eminently sincere Matt Damon, and the overt temptation by Claire Simone, played by Cate Blanchett. It was so refreshing and heartening to see Lt. Granger handle resisting this temptation with so much class and panache. This is something we don't see often coming out of Hollywood.
Blessed is the man who remains steadfast under trial, for when he has stood the test he will receive the crown of life, which God has promised to those who love him. Let no one say when he is tempted, "I am being tempted by God," for God cannot be tempted with evil, and he himself tempts no one. But each person is tempted when he is lured and enticed by his own desire. Then desire when it has conceived gives birth to sin, and sin when it is fully grown brings forth death. (James 1:12-15)
But as for you, O man of God, flee these things. Pursue righteousness, godliness, faith, love, steadfastness, gentleness. (1 Timothy 6:11)
Conclusion
Taking a step out of our comfort zone of science fiction and into the historic genre, has really allowed us to address some true-to-life issues that are so important to us. The Monuments Men is a great movie to view through Scripture, and so fertile a ground for discussion of some very complex topics.
Please support the podcast!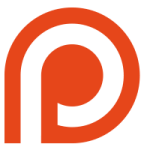 Are You Just Watching? is listener supported. Special thanks to our current patrons: Tim Martin, Craig Hardee, Richard French, and Stephen Brown II for their generous support. We can't continue to share critical thinking for the entertained Christian without your financial help, so please head on over to our Patreon page and become one of our supporting patrons!
Share your feedback!
What did you think of The Monuments Men? We would like to know, even if just your reactions to the trailer or the topics we shared in this episode. Or what general critical-thinking and entertainment thoughts or questions do you have? Would you like to suggest a movie or TV show for us to give a Christian movie review with critical thinking?
Please connect with us