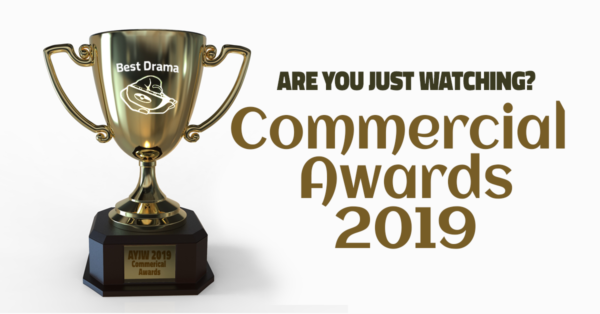 It's Super Bowl season again, and that means that advertisers are out to get the biggest bang for their bucks. A lot of bucks are involved too! This year, each 30 second spot of Super Bowl commercial cost an average of $5.2 million. With an anticipated viewer count of 103,400 people, that means advertisers spent more than $173,333 for each second of commercial! You can bet that, with this kind of money involved, businesses will bring their A-game to convince you to see things their way. We need to be prepared to see through the pomp and circumstance and view these commercials with a critical eye. More importantly, we need to apply Christian critical thinking to prevent these monstrously overpriced advertisements from leading us to foolish decisions!
This year, Eve and I walking the red carpet as we sift through the dozens of entries and present to you The Commercial Awards! We fabricated a bunch of categories and each nominated commercials for them. This month's episode is the discussion and awarding of those . . . um . . . prizes! So without further ado . . . 
Best Celebrity Cameo
Nominees
Amazon Echo Fails, ADT "Property Brothers", Planters, and Bubly
If you'd like to read about the Buble's approach to dealing with their son's cancer treatment, check out this article.
Scripture Tie-In: As with any celebrity, we need to make sure that we do not elevate their status to something more important than our worship of God.:
Little children, keep yourselves from idols." (1 John 5:21)
Best Emotional Moment
Nominees
SimpliSafe, Microsoft, and Kia
Scripture Tie-In: We are called to care for those less fortunate than us in a number of places in the Word of God. Such caring can very easily be a reflection of our love for God and a fruit of His spirit.
For I was hungry and you gave me something to eat; I was thirsty and you gave me something to drink; I was a stranger and you took me in; I was naked and you clothed me; I was sick and you took care of me; I was in prison and you visited me.' 'Then the righteous will answer him, "Lord, when did we see you hungry and feed you, or thirsty and give you something to drink? When did we see you a stranger and take you in, or without clothes and clothe you? When did we see you sick, or in prison, and visit you?" 'And the King will answer them, 'Truly I tell you, whatever you did for one of the least of these brothers and sisters of mine, you did for me.' (Matthew 25:35-40)

…but Jesus said, "Let the little children come to me and do not hinder them, for to such belongs the kingdom of heaven." (Matthew 19:14)
Best series/movie trailer
Nominees
Avengers: Endgame movie, Captain Marvel movie, Handmaid's Tale series for Hulu, Hobbs and Shaw movie, Our Planet series for Netflix, and Hanna series for Amazon Prime (not to be confused with the 2011 film of the same name and source material.)
Scripture Tie-In: Even though the Handmaid's Tale commercial takes home the best commercial for a series, the concept behind it begs consideration. Like so much science fiction, distant (and not so distant) futures are often depicted with a ruling religious organization. Sadly, there is plenty of history to draw on regarding abuse within the church, as there is with any group that comes into power. There will always be those who teach that the power afforded believers in the church should be used for less than holy purposes.  God warns against this in 1st John, though:
Dear friends, do not believe every spirit, but test the spirits to see if they are from God, because many false prophets have gone out into the world. This is how you know the Spirit of God: Every spirit that confesses that Jesus Christ has come in the flesh is from God, but every spirit that does not confess Jesus is not from God. This is the spirit of the antichrist, which you have heard is coming; even now it is already in the world." (1 John 4:1-3)
Sin Spotlight
Nominees
Sketchers (sloth), Devour (gluttony & lust), Dietz Nuts (crude), Expensify (greed), SimpiSafe (fear)
Scripture Tie-In: Even the most faithful believers can't escape sin in this world, within themselves or without. Still as sin is of Satan, we are called to resist it. These commercials normalize it, and that is something we must always be on guard against. We cannot allow ourselves to be desensitized to sin.
Finally brothers and sisters, whatever is true, whatever is honorable, whatever is just, whatever is pure, whatever is lovely, whatever is commendable—if there is any moral excellence and if there is anything praiseworthy—dwell on these things." (Philippians 4:8)

Do not fear, for I am with you; do not be afraid, for I am your God. I will strengthen you; I will help you; I will hold on to you with my righteous right hand." (Isaiah 41:10)
Technology
Nominees
Mercedes Benz, Michelob Ultra, TurboTax Robo Child, and Pringles
Scripture Tie-In: Human beings are created imago dei, the Image of God. Because of this, we are the golden standard for creation by man. Three of the nominees focus on robots or artificial intelligences falling short.
So God created man in his own image; he created him in the image of God; he created them male and female." (Genesis 1:27)
Most Nostalgic
Nominees
Walmart Pickup, Doritos, Audi, and NFL 100
Scripture Tie-In: We really covered a lot of the nostalgia commentary and scripture in Are You Just Watching, Episode 80: Ready Player One, and we encourage you to check that out!
Most Patriotic
TIE!
https://www.youtube.com/watch?v=u_awpNKfjDk
Nominees
Weathertech, Verizon, Google, and Kia
Scripture Tie-In: This category really speaks to those have worked hard and sacrificed to perform their jobs to the best of their abilities. God willing, many of these people will have been doing so specifically to bring glory to God.
Honor your father and your mother so that you may have a long life in the land that the Lord your God is giving you." (Exodus 20:13)

Whatever you do, do it from the heart, as something done for the Lord and not for people, 24 knowing that you will receive the reward of an inheritance from the Lord. You serve the Lord Christ." (Colossians 3:23-24)
Most SJW
Nominees
Bumble, Washington Post, Google Translate, NFL, and Toyota
Scripture Tie-In: More than any other category, this one is filled with content meant to influence your opinion. This is all fine and well so long as they do not intentionally or unintentionally obfuscate the truth as they do so. Our only source for Truth is the Word of God.
You will know the truth, and the truth will set you free." (John 8:32)
Best Commercial
Nominees
Olay, Audi, Bud Light/Game of Thrones
Scripture Tie-In: Really all of these commercials, and things we encounter in our everyday lives, should be focused on pleasing and glorifying God, and whatever is true, honorable, just, pure, lovely, and commendable. It's not easy. Sometimes, it seems impossible. But when we fail, we have to get back on and try again. With the help of the Holy Spirit, we are able to overcome our obstacles. I mean, really, when God is for us, who can stand against us?
Don't participate in the fruitless works of darkness, but instead expose them." (Ephesians 5:11)
Please support the podcast!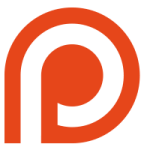 Are You Just Watching? is listener supported. Special thanks to our current patrons: Craig Hardee, Stephen Brown II, and Peter Chapman for their generous support. We can't continue to share critical thinking for the entertained Christian without your financial help, so please head on over to our Patreon page and become one of our supporting patrons!
Share your feedback!
What did you think of Super Bowl commercials? We would like to know, even if just your reactions to the trailer or the topics we shared in this episode. Or what general critical-thinking and entertainment thoughts or questions do you have? Would you like to suggest a movie or TV show for us to give a Christian movie review with critical thinking?
Please connect with us