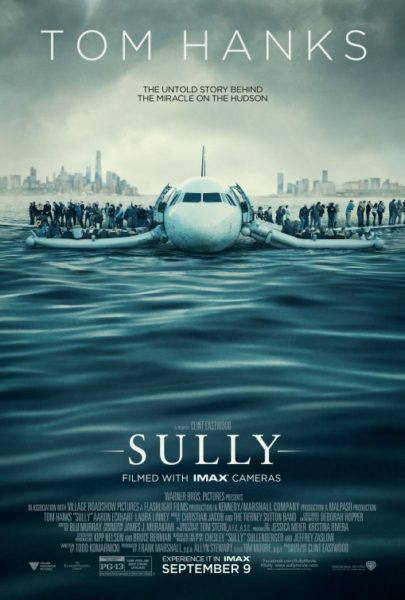 This month Eve and I step away from our more frequent science fiction, fantasy and super hero fare to take a critical look at another film based on true events. Sullytells the story of Captain Sullenberger and First Officer Jeffrey B. Skiles through the recollections of Sully as he and Skiles face the NTSB review process.
When U. S. Airways flight 1549 lost both engines shortly after take off at an altitude of less than 3,000 ft, Sully faced a very difficult decision. Could he coax the fully loaded jet back to the runway for a safe landing? How could Sully preserve the lives of the passengers and crew? The story of how he chose to perform a water landing in a New York waterway and saved the lives of potentially hundreds of people became known as the Miracle on the Hudson. Sully's actions also catapulted him to a nearly crippling level of international fame that few have ever experienced. Join Eve and I as we consider: What is a hero? and perhaps just as important: What is a miracle?
The Ups and Downs of Sully
If you'd like to read a full, family friendly review of Sully, be sure to head over to PluggedIn.com and check out their review. As always, they point out not only the positive content, but also the content that may be objectionable or inappropriate, like language, drugs or alcohol.
Though Eve and I come at true life stories from different directions, we both really like the choice to open Sully with an unexpected dream sequence showing what might have happened had Sully made another choice. It was a good way to both play off the expectations of the viewer and to give the audience a taste of the anxiety that Sully and his crew were experiencing in the days, weeks and months following flight 1549's successful water landing. Eastwood's storytelling style was well served by using the storytelling frame of the NTSB investigation rather than a chronological sequence of events from the day of the Hudson river landing. Through it, he was able to convey both the urgency of the pilots' actions in the cockpit, the actions and reactions of the air traffic control and rescue squads, and elements of Sully's life and training that helped prepare him for this moment.
The score for Sully wasn't composed so much as it was the result of a collaborative effort between director Clint Eastwood, composer Christian Jacob, and the Tierney Sutton Band. The result was a subtle jazzy soundtrack that served the movie well, but just wasn't as there as the music is in most other films. Like Eve, you may find that the score isn't really a standout example of the craft, but it still works.
We both really appreciated the level of involvement that Eastwood afforded Captain Sullenberger, the end result of which was a final product with a nearly unparalleled factual accuracy.
There are a few more ways that we really found that Sully stood out. Tom Hanks Oscar-worthy performance really drives home many very emotional moments, the most powerful of which was when Sully received the final count of survivors: 155. Eastwood also gives invests screen time in several characters that most storytellers would just as likely ignore. His efforts really helps the audience connect with people like the scuba cops, the ferry captain, perhaps most notably, the air traffic controller.
Last but not least, the movie really had a remarkable number of memorable quotes, many of which have both staying power:
"I'm thinking of running over the press with my car. Self defense. You think a jury would convict?" – Lorrie Sullenberger, commenting on how annoyed she has been by the press encamped around their house.

"Seeking the facts is hardly fishing!" – NTSB Lead Investigator Charles Porter, when accused of "fishing" by Fist Officer Skiles

"It's not personal. NTSB is just doing its job." – Sully, after Skiles accuses the NTSB of fishing for blame

Skiles: "You enjoying the shakes? The nightmares, rapid heartbeat?"
Sully: "A little bit. Union's offering us counseling."
– Shortly after the crash, as the pilots deal with the stress of the crisis

 "I've delivered a million passengers in over 40 years in the air, but in the end, I'm going to be judged on 208 seconds." – Sully, concerned that his entire legacy would be lost to the singular event of flight 1549

Charles Porter: "Today we begin with our investigation on the crash on US Airways Flight 1549."
Chesley 'Sully' Sullenberger: "Water landing."
Porter: "Captain?"
Sully: "This was not a crash and it wasn't a ditching. We knew what we were trying to execute here. It was not a crash. It was a forced water landing."
– At the opening of the NTSB investigation
What Makes a Hero?
The movie isn't titled, "The Miracle on the Hudson" or "Flight 1549." The movie is about the actions and involvement of Chesley B. "Sully" Sullenberger in the water landing of flight 1549 and the subsequent investigation. But is Sully a hero?
Definition of hero
1c :  a person admired for achievements and noble qualities

1d :  one who shows great courage
Sully doesn't "feel like a hero", he just feels like a guys who did his job. Indeed, every member of that flight crew did their jobs, and they did them exceptionally. They are all heroes. What makes Sully a stand out in the case of the movie is a combination of the qualities he demonstrates during the water landing and how he comports himself during the investigation. How he handled himself is as much about who he is as it is about self control. Sully was fully dedicated to his role as a pilot, and has been since he first took the stick. This is a level of dedication to which we should all aspire:
"23 Whatever you do, work heartily, as for the Lord and not for men, 24 knowing that from the Lord you will receive the inheritance as your reward. You are serving the Lord Christ." Colossians 3:23-24
No only has Sully been dedicated to doing his job heartily, but he has been doing so for a long, long time. This experience played a critical role in the successful landing of flight 1549: without Sully's immediate powering on of the auxiliary power unit, they would have been unable to control the plane enough to clear the George Washington Bridge. The value of age and experience is clear in scripture as well:
"The glory of young men is their strength,
    but the splendor of old men is their gray hair." – Proverbs 20:29
Another quality that Sully demonstrates is a deeply caring nature. Not only does he obsess (in a good way) about everyone getting off the plane safely, but he also remembers his wife and children and the terror that they might feel seeing the news reports but not knowing if their husband and father was alive.
The last quality that we note was Sully's humility, a quality reflected in both Hank's portrayal and in Sully's appearances in the documentary extras.
"It is not good to eat much honey,
nor is it glorious to seek one's own glory." – Proverbs 25:27
As a side note, if you'd like to see the USGS temperature data for the Hudson River on at the time of the landing, you can check it out here: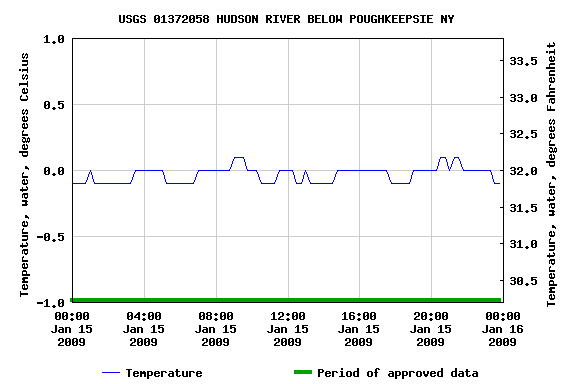 Miracle or Providence?
It's easy, even reassuring to many, to call the successful Hudson River water landing of flight 1549 a "miracle", but as Christians, we should keep in mind the difference between a miracle and God's Providence. Providence is the "protective care of God" through "timely preparation for future eventualities," and this is a more apt description of the events of January 15th, 2009. Miracles, on the other hand, are "not explicable by natural or scientific laws" and serve the specific purpose of calling attention to and glorifying God. Confusing the two can feed misconceptions about how God works in the world as explained through Scripture. This confusion opens up interpretations of the course of natural events as specific acts of God for the purposes of punishment or reward.
"There were some present at that very time who told him about the Galileans whose blood Pilate had mingled with their sacrifices.  And he answered them, 'Do you think that these Galileans were worse sinners than all the other Galileans, because they suffered in this way?  No, I tell you; but unless you repent, you will all likewise perish.  Or those eighteen on whom the tower in Siloam fell and killed them: do you think that they were worse offenders than all the others who lived in Jerusalem? No, I tell you; but unless you repent, you will all likewise perish.'" Luke 13:1-5
God's desire is that all mankind should be redeemed, but like mankind, all creation has fallen. This fallen nature results in storms, earthquakes and other natural disasters. Baring a voice booming down from Heaven claiming the disaster and explaining why it happened, deaths from these disasters are a consequence of the fallen nature of creation, not the sins of a specific group of people.
Sully was the man that God intended to be in that position at the time that God intended, but if Esther's experience is any indication, it need not be HIM. All of us need to be sensitive to God's leading in our lives. Any of us can be a tool for God to use at any time.
Then Mordecai told them to reply to Esther, "Do not think to yourself that in the king's palace you will escape any more than all the other Jews. For if you keep silent at this time, relief and deliverance will rise for the Jews from another place, but you and your father's house will perish. And who knows whether you have not come to the kingdom for such a time as this?" – Esther 4:13-14

"The Lord has made everything for its purpose,
even the wicked for the day of trouble." –  Proverbs 16:4
Please support the podcast!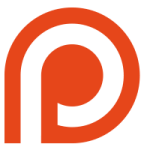 Are You Just Watching? is listener supported. Special thanks to our current patrons: Amanda John, Craig Hardee, Richard French, and Stephen Brown II for their generous support. We can't continue to share critical thinking for the entertained Christian without your financial help, so please head on over to our Patreon page and become one of our supporting patrons! As a benefit of her support of AYJW, Amanda John wishes us to promote 2ndvote.com, a conservative watchdog for coorperate activism.
Share your feedback!
What did you think of Sully? We would like to know, even if just your reactions to the trailer or the topics we shared in this episode. Or what general critical-thinking and entertainment thoughts or questions do you have? Would you like to suggest a movie or TV show for us to give a Christian movie review with critical thinking?
Please connect with us