Inside Out,  a unique and powerful new look at what it means to grow up, treats us to the complete upset of eleven-year-old Riley's life when her father gets a new job and moves the family from rural Minnesota to the decidedly urban and  completely unfamiliar territory of San Francisco. We experience Riley's growth, not only through the traditional methods of storytelling, but also through the interactions of her five core emotions. This new perspective helps us connect with Riley in a new way: from the Inside Out (Blu-ray/DVD Combo Pack + Digital Copy).
Spoiler Free Section
For the duration of this podcast and show notes, please forgive all the emotion jokes, we really can't avoid them. Honest.
Composer was Michael Giacchino, the same as Tomorrowland. And . . . yeah, he's Italian. The music is right on point, and an excellent chance to give the emotions a little extra dimension.
Inside Out, as with all Pixar movies, is preceded by a short film—this one is called Lava and is the story of an eternally optimistic island that is sure he will, someday, find the love of his life and doesn't hesitate to sing of it. True to the flavor of the short, the song is very pacific island-ish in nature and is a catchy little tune that carries capacity for more than one emotional frame of mind. Pixar remains true to its roots with Lava—and while it may not be a short that everyone loves, Pixar maintains its creative direction and showcases new ideas and technologies.
For Inside Out, director Pete Docter apparently brought in psychological consultants to ensure he represented the emotions of the characters as faithfully as he could, and that kind of attention to detail translates into a solidly built film. The story is told mostly through the viewpoint of the five core emotions in Riley's head: Joy, Fear, Anger, Disgust, and Sadness. Each emotion is true to its core, and the interaction of these wholly realized emotions provides endless opportunity for both smart humor and powerful insight.
We can both heartily recommend Inside Out, and encourage you to check out the family friendly review over at Plugged In.
Here There Be Spoilers!
Docter really does a great job maximizing the effect of telling the story through the frame of the five core emotions. While we really get to know them as they exist in Riley's psyche, some of the most hilarious moments (milk-shooting-out-of-your-nose-funny) are when we briefly get a glance of the same five core emotions in the heads of the other characters. If you stay for the credits, we are taken on a whirlwind trip through the heads of several characters through frantic vignettes . . . unless you count the cats. They were just lazy.
At the most base level, Inside Out is a look at the dissenting emotions that we all have in our heads, and how those interactions color both our perceptions and—importantly—our memories. While Joy is clearly the main character of the emotive team, the role and importance of Sadness is craftily disguised closer to the beginning of the movie, and the audience comes to understand the significance just as both the human characters and the emotions in the film do. The message of the movie really comes down to one of the main differences between childhood and maturity—that individual experiences can be composed of more than one emotional truth.
Sadness
Is sadness a godly emotion? In the time before the creation and subsequent fall of man, did sadness exist, or is sadness a consequence of the existence of sin? We know that sadness is not sinful, since Christ felt sadness on more than one occasion, but even God sorrows at the separation that sin has caused between Him and His Creation. In a perfect world after the Consummation, there will be no mourning, crying, or pain:
He will wipe away every tear from their eyes, and death shall be no more, neither shall there be mourning, nor crying, nor pain anymore, for the former things have passed away." (Revelation 21:4)
Are Peace and Sorrow opposites?
In real life, all of our experiences don't break down into nice clean emotional definitions and as Christians, we are assured that the peace of God is even more baffling to human wisdom:
And the peace of God, which surpasses all understanding, will guard your hearts and your minds in Christ Jesus. (Philippians 4:7)
While peace and sorrow often feel opposed to each other, we often experience them together, and we may never have full understanding of how both positive and negative emotions work together—at least in this life. Inside Out simplifies the emotions into the five core emotions as much for storytelling as because of the ambiguity of emotional states in reality.
Facts and opinions look the same
The movie is fertile ground for examination of many different topics, but this initial review does not give us time to address them all. One that we particularly enjoyed was the idea that facts and opinions can often be difficult or even impossible to distinguish from one another—especially for kids. It may have been a two or three line quip in the movie, but the idea bears some serious consideration.
And he gave the apostles, the prophets, the evangelists, the shepherds and teachers, to equip the saints for the work of ministry, for building up the body of Christ, until we all attain to the unity of the faith and of the knowledge of the Son of God, to mature manhood, to the measure of the stature of the fullness of Christ, so that we may no longer be children, tossed to and fro by the waves and carried about by every wind of doctrine, by human cunning, by craftiness in deceitful schemes. (Ephesians 4:11-14)
What is Faith?
How does Faith contrast or compare to Inside Out's core emotions?
Now faith is the assurance of things hoped for, the conviction of things not seen. (Hebrews 11:1)
Perhaps faith is most closely an expression of love, manifested as an expressed devotion. In the frame of Inside Out, faith has a foothold in most of the core emotions to some extent (not Disgust or Anger), but most notably Joy and Fear. We actually discussed a biblical view of fear quite a bit in Are You Just Watching episode 45: After Earth. We are commanded to both love and fear the Lord, and faith should be as much a core part of our being as the core emotions of Inside Out.
Like many Bible-believing, evangelical Christians, we also experienced some rather strong emotions the week we recorded this episode as, on June 26th, 2015, the Supreme Court  of the United States of America ruled that states must issue marriage licenses to same-sex couples. The emotions surrounding this decision run the gambit nationwide, but for us, the core emotion is sadness.
We'd like to recommend the upcoming release of Audacity by Living Waters and Executive Producer Ray Comfort. The YouTube site of the trailer tags it nicely: "Audacity" uses a unique approach to address a very sensitive subject in contemporary society. Regardless of your views on homosexuality, you'll gain fresh insights and a new perspective. The homosexual issue was, is, and always will be about love. But the issue is how you define love. The world defines love as complete agreement and acceptance and/or sexual lust. Christians define it differently. We are—all of us—sinners in a fallen world, in a struggle for eternal life or death, and dependent on the Great Physician for the only healing that can save.
Personality islands
Much of the movie centers around the concept that a person's core memories drive their personality, and it illustrates this beautifully through the metaphor of the personality islands of Riley's psyche. As she matures emotionally and mentally, the old, mono-emotional islands crumble to ruin and new islands, bigger, stronger, and much more varied than before take their place. We wonder how that metaphor may manifest in our own minds; how much of our personality is a result of our nature versus how we have been raised and what we've experienced. We discussed this also in Are You Just Watching episode 48: Transcendence, Part 2
Just keep smiling
Riley faces a lot of turmoil in Inside Out, not the least of which is the incredible responsibility that she feels to be the family's "happy little monkey." Mom, Dad, and Riley come to realize, just as the audience does, that a healthy psyche must work with all their emotions cooperatively. In particular, Sadness cannot just be put into its own little cage and left to sulk apart from everything else. We'll all experience challenges, successes, and failures through our entire lives, and it is through these that we grow. And through each and every experience we face, we are sustained by our assurance in Christ.
Therefore, my beloved brothers, be steadfast, immovable, always abounding in the work of the Lord, knowing that in the Lord your labor is not in vain. (1 Corinthians 15:58)
Critical thinking
As a final thought, remember that movies that are geared toward children like Inside Out and the movies previewed before it are the reason we want to encourage critical thought and biblical discussion—too often, the themes and assumptions of the stories coming out of Hollywood will be contrary to those of believers in Christ. There isn't much we can do about what comes out of there in the long run, but we can equip ourselves and our children to think critically about them, and hold them up to the light of scripture.
Please support the podcast!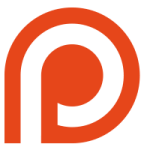 Are You Just Watching? is listener supported. Special thanks to our current patrons: Tim Martin, Craig Hardee, Richard French, and Stephen Brown II for their generous support. We can't continue to share critical thinking for the entertained Christian without your financial help, so please head on over to our Patreon page and become one of our supporting patrons!
Share your feedback!
What did you think of Inside Out? We would like to know, even if just your reactions to the trailer or the topics we shared in this episode. Or what general critical-thinking and entertainment thoughts or questions do you have? Would you like to suggest a movie or TV show for us to give a Christian movie review with critical thinking?
Please connect with us