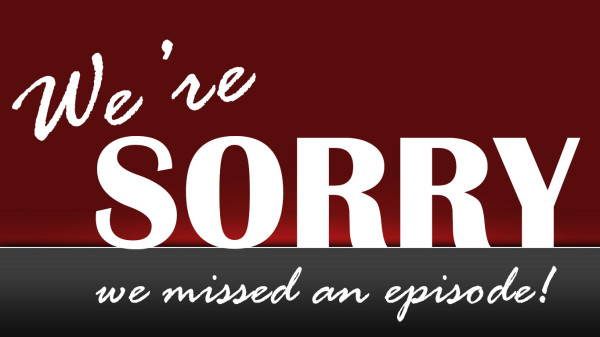 Due to unfortunate circumstances beyond our control—though God is always in control—we were unable to record an episode for this month. We thank our listeners so much for their patronage and hope to have something in the feed in October.
Please be in prayer for Tim and his family. His father had a medical emergency, which required him to take a trip up to spend some time with his family. The news is good, but we would covet your prayers as Tim's father recovers.
We'd love for you to take this opportunity to tell us how we're doing. Do you like the format of our episodes? Would you like longer episodes? Shorter episodes? Multiple episodes on a single movie? Would you like us to bring in guest hosts? Would you like to suggest movies for us to review? We value the feedback of our listeners.
Thanks again for listening . . . and don't just watch!